Bio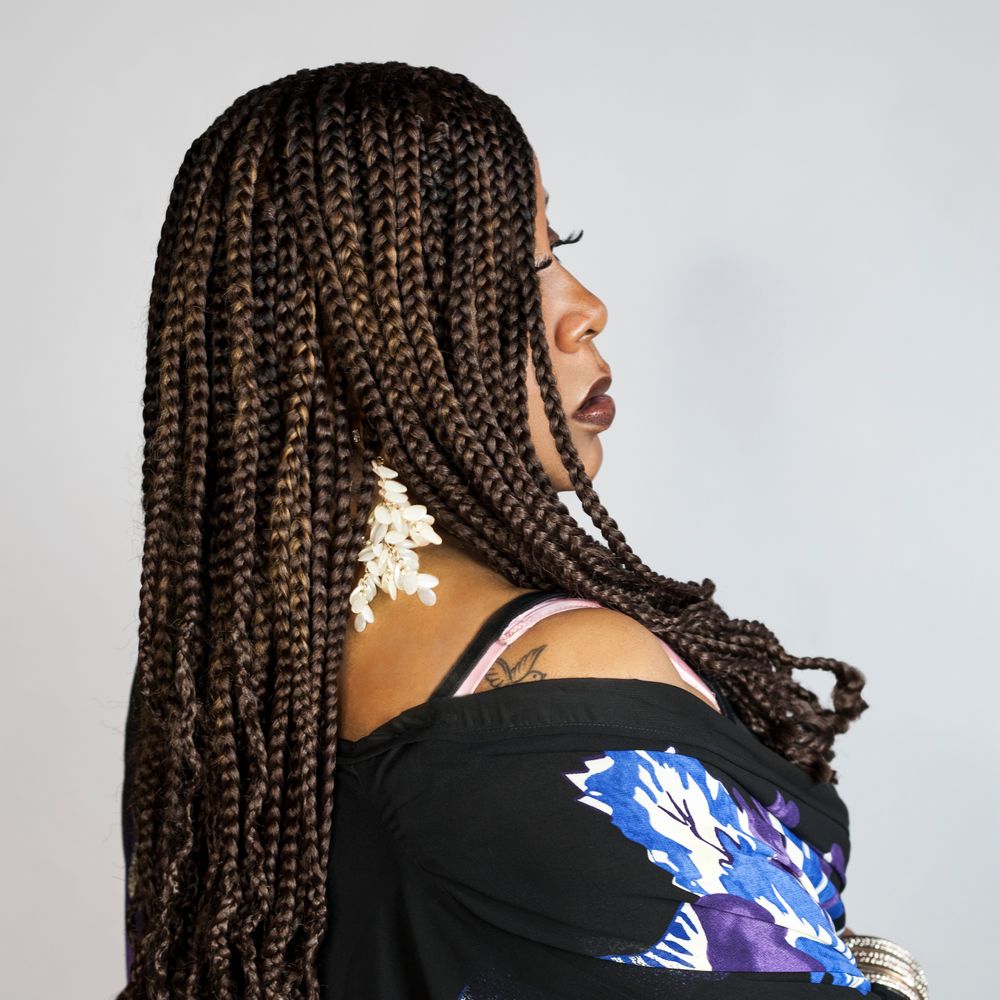 BIO
The Most Recorded Female Vocalist
CARLA L. BENSON
It has been reported that Camden City native, Vocalist Carla Benson holds the singular distinction of being the MOST Recorded vocalist in the history of the Record Business. She Loves Smooth Jazz, the Standards she grew up with, Broadway, Pop, Rock, and a bit of hard, straight up Funk. After decades largely in the background, she's now "front and center", receiving rave reviews wherever she appears.
Carla began her professional career singing with her first cousin, Barbara Ingram and best friend, Evette L. Benton. These three Camden natives became the in-house background recording vocalists for Philadelphia International Records, and many of the acts who came to Sigma Sound Studios for that special Philly Sound throughout the 1970's and early 80's. It is these women's voices you sing along with when you hum along with Billy Paul's "Me and Mrs. Jones" or The Spinners "I'll Be Around", The Stylistics "Break up to Make Up", McFadden and Whitehead's "Ain't No Stopping Us Now", Patti Labelle's "If Only You Knew" and "On My Own" to name a very few. Indeed, if you are a fan of 'Old School', Philadelphia International Records artists like Teddy Pendergrass, Jean Carne, MFSB, Dexter Wansel, Lou Rawls, and others; if you appreciate Disco, The Salsoul Orchestra, and too many Disco artists to name;  then you have been listening to and enjoying their vocal talents for decades. Carla Benson, Barbara Ingram and Evette Benton were listed among the Top 40 Women in the Music Business in the late 70's. Named "The Sweeties" for the "sweet, angelic sound" these ladies produced by legendary powerhouse vocalist Patti Labelle, The Sweeties were sought after by producer's worldwide.
Carla developed a Love of the Theater as a girl traveling to New York with her mother to see "Purlie", starring Melba Moore, "Hello Dolly" starring Pearl Bailey, Raisin", with Debby Allen, "The Wiz" starring Stephanie Mills, "Dreamgirls" starring Jennifer Holliday", and "Ain't Misbehavin'" with Nell Carter. This love of acting led to lead roles in several off-Broadway productions including "Dreamgirls" and "Ain't Misbehavin". She wrote and directed an ensemble cast; produced and performed in her creation she called "Rhapsody in Black"©. There was standing room only and Carla received 5 curtain calls. For three consecutive years, Miss Benson appeared as a featured performer in the Kennedy Center for the Performing Arts in Washington DC's annual production of "The Black Nativity".

In the mid-80's, Miss Benson, along with Barbara and Evette, toured and recorded exclusively with Patti LaBelle for almost five years. In an interview, Ms. LaBelle fondly referred to Carla as "Sweetie Number One".
Carla formed her own band and began performing in local venues. Carla opened in the main room of The Claridge Hotel and Casino. The show was a massive success and Miss Benson was hired to perform for special events at The Trump Casino for two years as well as featured spots in the Claridge Casino lounge. 
She garnered the title song for jazz saxophonist Michael Pedicin's "Because of Love" cd. As well as several leads.
Carla is a "Featured Performer" in the award-winning documentary, "Standing in the Shadows of Motown", written by Allan Slutsky, which went on to win three Grammy Awards. Carla toured the world with the infamous Funk Brothers, who were the studio musicians for Motown, for four years. This pairing added many additional artists such as Chaka Khan, Ronald Isley, Heart, and Ruben Studdard to Miss Benson's already extensive list of artists she's worked with. The project turned into an award winning documentary. 
John A. Jackson's book, "A House on Fire", the Rise and Fall of Philadelphia Soul was released in 2005. Miss Benson is credited with the opening quote and is quoted extensively throughout this successful rendering, in book from, of life at PIR.
Carla Benson can be heard on jazz guitarist Larry Carlton's recent CD, "Larry Carlton Plays The Sound of Philadelphia".
She has recorded a solo project apply named "You Should Be Here" which was listed among the "Top Ten CD's" of 2015 in several European countries, in addition to a smashing single entitled, "Welcome In". Carla Benson receives rave reviews wherever she appears.
What sets her apart is her love for and command of several musical styles, and her ability to incorporate many of them into her sets. One writer in the Washington Post described as her style as "delivery with aplomb"!  Carla Benson began private vocal training at age 12 and is a trained Classical Vocalist. In her home she was exposed to classic jazz standards delivered by the likes of Sarah Vaughn, Arthur Prysock, Nancy Wilson and Aretha Franklin- The Columbia years, Musicals from Fred Astaire and Ginger Rogers to West Side Story. The Beatles to Wes Montgomery, The Mamas and The Poppas to Patti Labelle. An evening with Carla Benson is an experience in all of these styles woven and meshed together in an extraordinary tapestry of Vocal Excellence!
in the between times, Miss Benson also managed to graduate from Rowan University with a Bachelors degree in Vocal Music. She also  holds two Certificates one as a Paralegal, as well as one  in Spiritual Counseling. In between gigs, she has taught Vocal Music in the Camden School DIstrict for over 25 years. She has a particular preference for inner city high school students